Merchandising & Sourcing Team
Customer satisfaction and quality assurance are two of the key drivers behind Merchandising and Sourcing team. On-time delivery of products that meet and exceed the quality and value expectations of our clients is what propels its business forward.
Most of the circular knitted fabric we produce locally in Bangladesh.
Single Jersey
Heavy Jersey
Cotton Elastin
Pique
Lacoste
Interlock
Eight lock design
Rib
Pleated design rib
French terry, Fleece
Bids Eye Mesh
Hole Mesh
Modal
Cotton viscose
Collar & cuff made of Cotton
Cotton modal
Polyester viscose
Polyester
Cotton polyester
CVC
Allover Print
We also locally sources woven fabrics
Denim fabric (cotton, cotton elastin, cotton polyester elastin and others)
Twill (cotton, cotton elastin, cotton polyester elastin and others)
Sheeting and pocketing fabric
Canvas
Poplin
Panama Canvas
We source many fabrics from China, India, and Pakistan
Denim
Satin
Fleece
Polar Fleece
Velour
Protective fabrics
Cotton Linen
Cotton Nylon
Corduroy
Cotton Dobby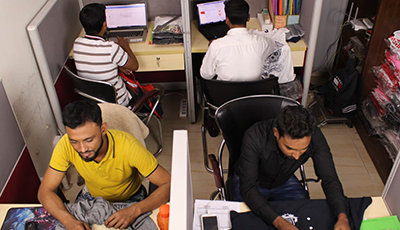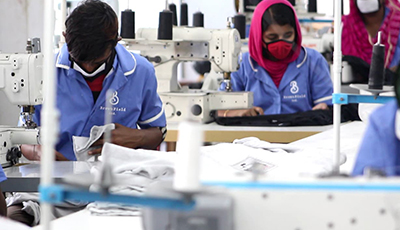 Sample Creation and Development
Sample creation and development is safe in our hands. Our Technical Support teams are there to ensure that all products meet their required specifications.
Virtual Development
Prototype
Promotion
Samples
Fitting Approvals
Preproduction
Sampling
At BrownField we understand customer needs and are able to streamline the sampling process.
Our in-house pattern makers and technicians collaborate with our customers to ensure optimum fit and garment construction from proto to photo to salesman sample. For extra short lead times we develop samples which are the perfect fit straight away.
Procurement, Commercial & Logistic Team
The global nature of the textile industry requires a professional operational support from Finance, Logistics, Compliance, HR and IT specialists. At TMS the teams in those fields are not only working closely with each other but also with their counter parts from our business partners. This ensures that operations are actually accommodating the individual needs or processes of our customers in most efficient ways and by this adding value to the supply chain. Equipped with functional expertise and multi-language skills we tackle and solve any issues that might come around.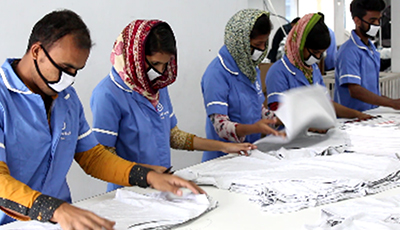 QC- Quality Control Team
BrownField Ltd. has international standard effective quality policies & Quality Control System applied in all stages of production.
All the QC's lead by QC Manager, QA Manager & AGM (QC & QA) are devoted to implement the quality policies & Quality Control System and ensure that:
The systematic process of checking is to see whether desired products are meeting 100% specified requirements.
The quality members emphasize on catching any type of defects that may happen at any stage and ascertain to produce specified quality products before they get into the final production.
Thus BrownField Ltd. has the assurance of quality products on time
Every day, we strive to look and feel our best. So, we choose clothes that are produced in a way that does not only make us feel good but also without compromising the quality of life of those who make our clothes, or the planet we source from.
Inspection & Lab Testing Team
We control the actual outcome of all orders. From the early stage our Quality Assurance starts working on the technical requirements. Before the actual production starts we ensure that each detail is taken well care of. Our Quality Control is on-site and brings attention to detail. With reports measuring the progress and quality of each order we make third party inspections redundant. We provide our partners with the visibility and control needed.
We deliver the quality customers deserve. Pre-production, in-line, final inspections and AQL 1.5 is our everyday business. Our teams are led by experienced technicians who will not only control the quality at the productions sites but also travel and visit our customers to discuss technical developments and possibilities to improve efficiencies. We ensure that all necessary tests of materials are done well in time and with reputable test institutes or with in-house laboratories.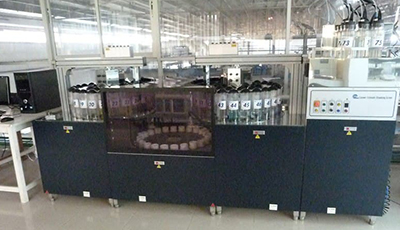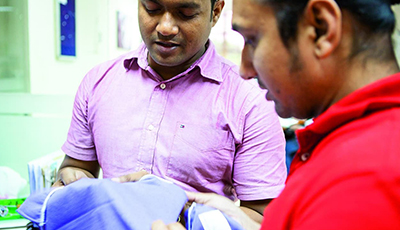 Research & Development Team
In BrownField we believe that Research & Development is the cornerstone of any collection. Our international R&D teams' source and develop the latest fabrics, finishes and washes ahead of the market. Working directly with our extensive network of mills, we are well placed to execute our customer's creative vision.
Whether our customers require seasonal fabric concepts or monthly updates, our fabric library is regularly updated and equipped to handle most enquiries.
Trend Analysis
Fabric Research
Sketches
Collection
Our designers travel the world for inspiration, looking for fresh ideas and novel details to bring our customer's designs to life. Their job is to assist on everything necessary whether it's a move-on for their best-selling style to full new collection concept and creation. Our aim is to work seamlessly with our customer's in-house design teams and enhance their product whilst maintaining their brand DNA. It is this Design Support which brings the extra input when needed.
Join With Us
Our customers can pick from a range of Services.
Each of our teams have true expertise and can accommodate individual needs. E-MAIL US. We will revert back within 24 hours.